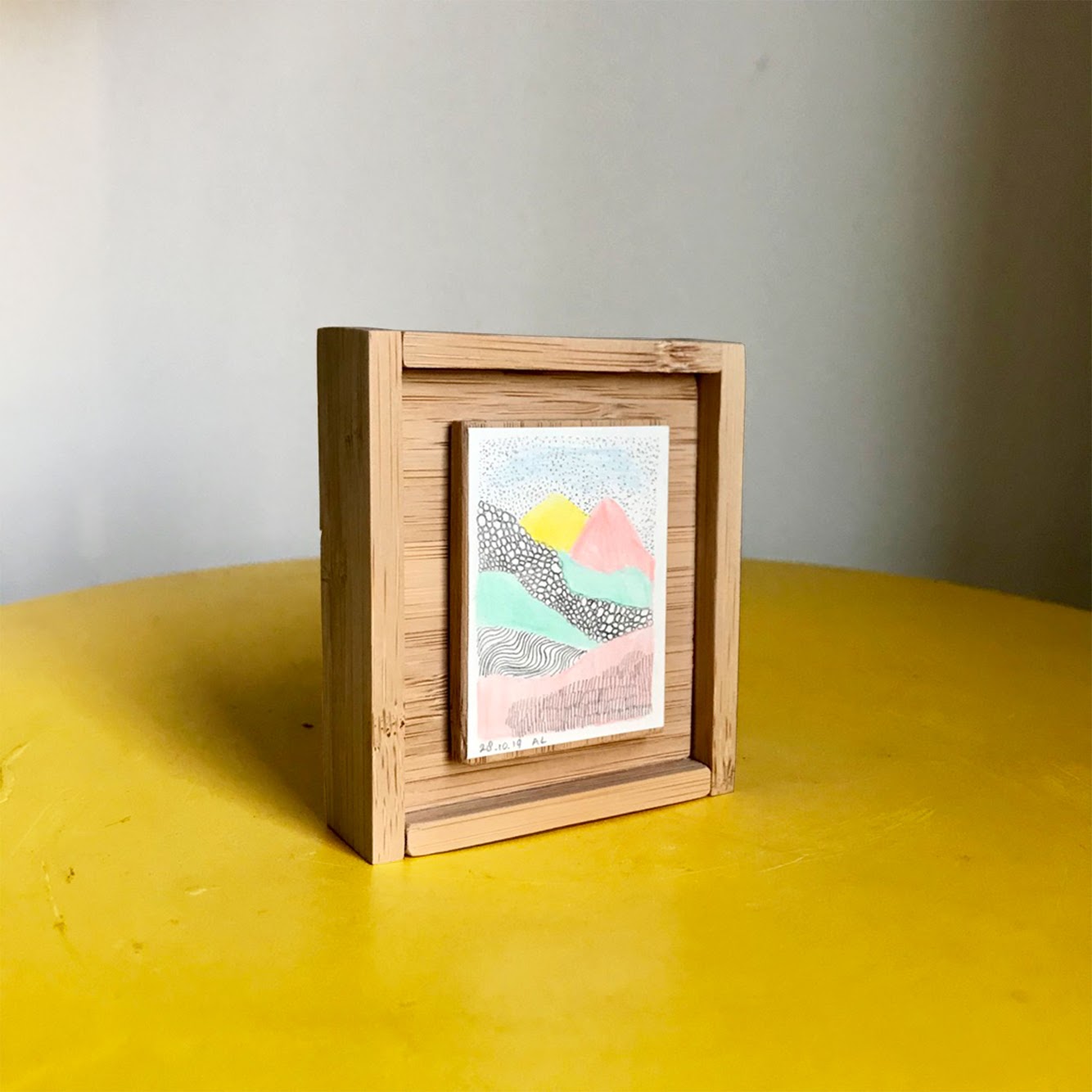 #Akkemini,
2019
One day in October 2019 I found a teeny tiny sketchpad and decided to finish one small drawing each day. To keep myself accountable I posted them to my stories on
Instagram
, and for Instagram one needs a hashtag, hence the name.
Initially I started making them to force myself to draw everyday. To my surprise the biggest win for me was that I finished something every day and to see my work evolve so quickly. I kept on drawing them everyday until Christmas. Shortly after I went to the wood workshop of a friend and made these tiny bamboo frames.
All frames are handmade, making every #Akkemini a unique piece filled with the drawing of your choice. Find your favorite below.
Pencil, watercolor and/or marker on a tiny piece of paper.
Framed in handmade bamboo frame, 82x70x22mm.
In edition of 12 frames (still some available).