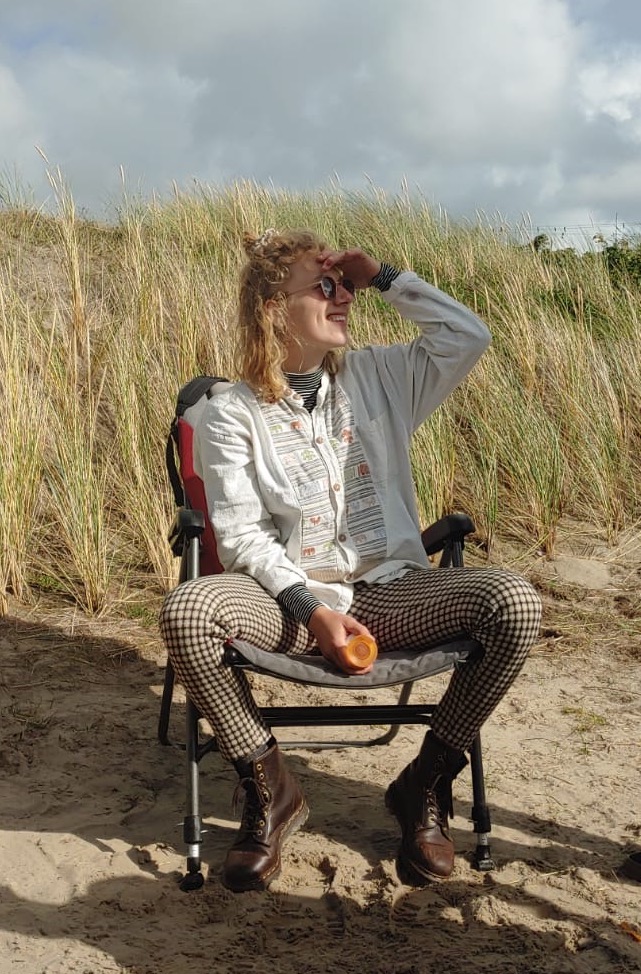 Akkemay Lammers
(Vorden, 1991)

Drawn to everything we cannot see with our eyes or explain with our rational minds, but know anyway, I try to capture the subtle energies that carry us through our days. An invisible and incomprehensible chain of movement, quietly affecting one another. A silent motion that connects us all.
I consider both my visual work and the yoga teachings I share as an expression of my ever evolving spiritual journey. Being deeply inspired by and invested in the yogic tradition and philosophy, rituals and repetition are an important aspect of my artistic practice. Taking the shape of a mountain, following the movement of the sea or feeling into the colors of the wind make me experience myself more deeply connected with all of life around me.
Through art and yoga, I intend to share the magic. As teacher and practitioner I dream of change and being of service. As creative, one of the ways I do that is by sharing my expression of being human in words, colour and form.

Lokah Samastah Sukhino Bhavantu May all beings everywhere be happy and free, and may my thoughts, words, and actions contribute in some way to that happiness and freedom for all.